About:
Name: PIECLOWN
Age: 45        Status:Divorced        Profession: CLOWN
The number of Mistresses I am serving or have served: 10
Main Fetish Interests: Bras, Dunk Tanks, Pies in the Face, and Spanking
Secondary Interest:Crossdress, Femdom, Bondage
Pictures in Training: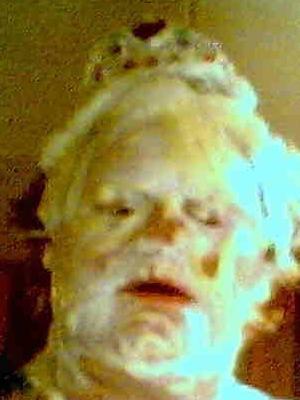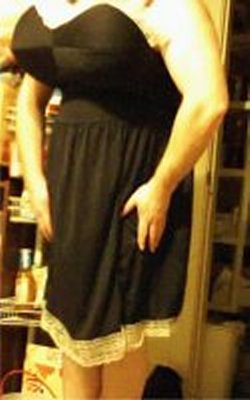 At the Institute:
Punishment Sentence:
my name is pieclown, the silly sissy, crossdressing clown, who needs to be dressed in an over stuffed bras, panties, female swimsuits, and other female clothing,   be shaved or waxed and wear a waist cincher, high heel shoes and make up to improve my looks,  be spanked by various instruments to include self-spanking and home made spanking machines,   have clothespins applied, be dressed as a maid to serve my mistress,   have my rear end invaded by butt plugs, and other implements required by my mistress,  have gags of duct tape, knotted bandana, soap, or kielbasa used ONLY when I over speak my place,  provide amusement to my mistress by being punished pies in the face, eggs in my bra, pudding in my panties, using ice, and water balloons, all with the ever-present threat of public humiliation.
Other Online Profiles:
Other Web Sites I Like:
A LATCHES check list of me.
Checklist:
This checklist is based on the one provided by LATCHES and should be filled out completely (and nearly using this form). In the second column indicate if you have had any real time experience from the activity (or N/A if it does not apply) and indicate your eagerness to participate in the third column:
NO – Under no circumstances (hard limit).
0 – I loathe it, but if you must (soft limit)
1 – I don't want to, but wouldn't object
2 – I don't care either way
3 – Occasionally is OK
4 – Regularly is good
5 – All the time!
| Activity | Experience | Willingness | Comments |
| --- | --- | --- | --- |
| Age Play | NO | ZERO | |
| Anal Plugs (small) | Yes | FOUR | |
| Anal Plugs (large) | Yes | THREE | |
| Anal Plug (public under clothes) | Yes | ONE | I did this once for this site. |
| Ball Stretching | No | Two | I did it to myself, but say no real time experience. |
| Bathroom use control | NO | NO | |
| Beating (soft) | NO | Two | |
| Beating (hard) | NO | ONE | |
| Blindfolding | Yes | ONE | |
| Breast/chest bondage | Yes | THREE | I have tried to do this, but it is more nipple bondage. |
| Bondage (light) | Yes | THREE | |
| Bondage (heavy) | NO | Two | |
| Bondage (multi-day) | NO | NO | |
| Bondage (public under clothing) | NO | NO | |
| Caning | Yes | FOUR | I have tried to cane myself. |
| Chains | NO | Two | |
| Chamber pot use | NO | NO | |
| Chastity belts | NO | one | |
| Chores (domestic service) | NO | THREE | |
| Clothespins | Yes | FOUR | I have had them on nipples, thighs and recently groin. |
| Cock rings/straps | NO | ONE | |
| Cock worship | NO | NO | |
| Collars (worn in private) | NO | Zero | |
| Collars (worn in public) | NO | NO | I have worn spiked leather collars to rock concerts, but I do not think that counts. |
| Corsets (wearing casually) | Yes | THREE | I have a body brief and a waist cincher. |
| Corsets (trained waist reduction) | NO | TWO | |
| Cuffs (leather) | Yes | ONE | |
| Cuffs (metal) | NO | Zero | |
| Diapers (wearing) | Yes | zero | |
| Diapers (wetting) | NO | Zero | |
| Diapers (soiling) | NO | Zero | I tried this in a pair of pantyhose |
| Dildos | NO | TWO | |
| Enemas (for cleansing) | Yes | ONE | |
| Enemas ( retention/punishment) | NO | ZERO | |
| Enforced chastity | NO | Zero | |
| Erotic Dance (for audience) | NO | FOUR | |
| Exercise (forced/required) | NO | TWO | |
| Exhibitionism (friends) | NO | Zero | It would have to be some special friends. |
| Exhibitionism (strangers) | NO | NO | Don't want to be arrested |
| Following orders | Yes | THREE | |
| Forced bedwetting | NO | NO | |
| forced dressing | NO | Five | |
| Forced homosexuality | NO | Zero | It would have to be real good reason. |
| Forced heterosexuality | NO | TWO | |
| Forced masturbation | NO | THREE | |
| Forced nudity (private) | NO | THREE | |
| Forced nudity (around others) | NO | NO | Don't want to be arrested |
| Full head hoods | NO | NO | |
| Gags (cloth) | Yes | ONE | |
| Gags (inflatable) | NO | NO | |
| Gags (phallic) | NO | ONE | |
| Gags (rubber) | NO | Zero | I did plastic gag out of golf ball. |
| Gags (tape) | Yes | ONE | |
| Gates of Hell (male) | NO | ONE | I found it on the web, still unsure. |
| Hair brush spankings | Yes | Five | I have tried spanking my self. |
| Hand Jobs (giving) | NO | NO | |
| Hand Jobs (receiving) | Yes | THREE | |
| Harems (serving w/other subs) | NO | THREE | |
| Harnessing (leather) | NO | Zero | |
| Harnessing (rope) | NO | Zero | |
| Having food chosen for you | NO | one | |
| Having clothing chosen for you | Yes | FOUR | |
| Head (give fellatio/cunnilingus) | Yes | THREE | |
| Head (rcv fellation/cunnilingus) | Yes | THREE | |
| High Heel Wearing | Yes | three | |
| High Heel Worship | NO | ONE | |
| Homage with tongue (non-sexual) | NO | FOUR | |
| Hoods | NO | NO | |
| Hot waxing | NO | NO | |
| Housework (doing) | Yes | FOUR | I done it in drag a few times. |
| Humiliation (private) | Yes | FOUR | |
| Humiliation (public) | Yes | NO | Don't want to be arrested |
| Ice cubes | Yes | THREE | |
| Immobilization | NO | NO | |
| Infantilism | NO | ZERO | |
| Initiation rites | Yes | TWO | |
| Leather Clothing | NO | TWO | |
| Leather restraints | Yes | ONE | |
| Lingerie (wearing) | Yes | Five | |
| Manacles and Irons | NO | Zero | |
| Modeling for erotic photos | Yes | FOUR | |
| Mouth bits | Yes | ONE | |
| Mummification | NO | NO | |
| Nipple clamps | Yes | FOUR | |
| Nipple weights | Yes | THREE | |
| Orgasm denial | NO | ONE | |
| Orgasm control | NO | ONE | |
| Outdoor scenes | Yes | THREE | I did off away from everyone. / Dont want to be arrested |
| Pain (severe) | NO | Zero | |
| Pain (mild) | Yes | TWO | I have tried some things like self spanking and clothes pins. |
| Public exposure | NO | NO | Don't want to be arrested |
| Pussy/cock whipping | NO | ONE | |
| Pussy worship | Yes | FOUR | |
| Riding crops | Yes | THREE | I have tried to use this for self spankings. |
| Riding the "horse" (crotch tort) | NO | NO | I am not sure what this is, and no luck with web search. |
| Restrictive rules on behavior | NO | TWO | |
| Rubber/latex clothing | NO | ONE | |
| Saran wrap | NO | ZERO | |
| Sensory deprivation | NO | NO | |
| Serving | NO | THREE | |
| Serving as art | Yes | THREE | I did a sissy clown show once. |
| Serving as ashtray | NO | NO | |
| Serving as furniture | NO | NO | I have bad legs and back from auto accident. |
| Serving as a maid | NO | THREE | |
| Serving as a toilet (urine) | NO | NO | |
| Serving as a toilet (feces) | NO | NO | |
| Serving as waitress/waiter | NO | THREE | |
| Serving orally (sexual) | Yes | TWO | |
| Serving other Doms (supervised) | NO | TWO | |
| Serving other Doms (unsupervised) | NO | TWO | |
| Sexual deprivation (short term) | NO | ONE | |
| Sexual deprivation (long term) | NO | Zero | |
| Shaving (body hair) | Yes | THREE | |
| Shaving (head hair) | Yes | NO | |
| Sleep deprivation | NO | NO | |
| Sleep sacks | NO | NO | |
| Slutty clothing (private) | Yes | THREE | |
| Slutty clothing (public) | NO | NO | I don't want to be arrested, but it could work on special times, like Halloween. |
| Spandex clothing | NO | THREE | |
| Spanking | Yes | Five | I have tried to spank myself. |
| Speech restrictions (when/what) | NO | NO | |
| Spreader bars | NO | THREE | |
| Standing in corner | Yes | TWO | |
| Stocks | NO | THREE | |
| Straight jackets | NO | NO | |
| Strap-on-dildos (sucking on) | NO | THREE | |
| Strap-on-dildos (penetrated by) | NO | FOUR | |
| Strap-on-dildos (wearing) | NO | THREE | I have read of subs wearing a strap-on to please their mistress. |
| Strapping (full body beating) | NO | Zero | |
| Suspension (upright) | NO | NO | |
| Suspension (inverted) | NO | NO | |
| Swallowing feces | NO | NO | |
| Swallowing semen | NO | Zero | I have tried my own. |
| Swallowing urine | NO | NO | |
| Swapping (with one other couple) | NO | Zero | |
| Swinging (multiple couples) | NO | Zero | |
| Tampon training (in ass) | Yes | ONE | |
| Vibrator on genitals | Yes | THREE | This was years ago, when I had a vibrator. |
| Video (watching others) | Yes | Five | |
| Video (recordings of you) | Yes | THREE | |
| Waxing (hair removal) | Yes | THREE | |
| Wearing symbolic jewelry | NO | ONE | |
| Whipping | NO | ONE | |
| Wooden paddles | Yes | Five | I have tried to spank myself. |