When Mistress Katzenburg issued the assignment for Dusting Off The Institute for Cross-Dressing Punishment. I knew not to just post the photo from an earlier assignment.
I would need a new picture.
I started with the foundation. I had on purple panties and a purple and pink bra. I added a body cincher and white panty hose. I added some new forms. These are large pink balls that have plastic strings on them. They were very hard getting into place.
I then tried on the old maid outfit, but it had a tear in it. So I tried a solid black dress.
This did not seem to me a true maid. I then tried the 2nd maid out fit and was able to get it on without ripping a hole in it.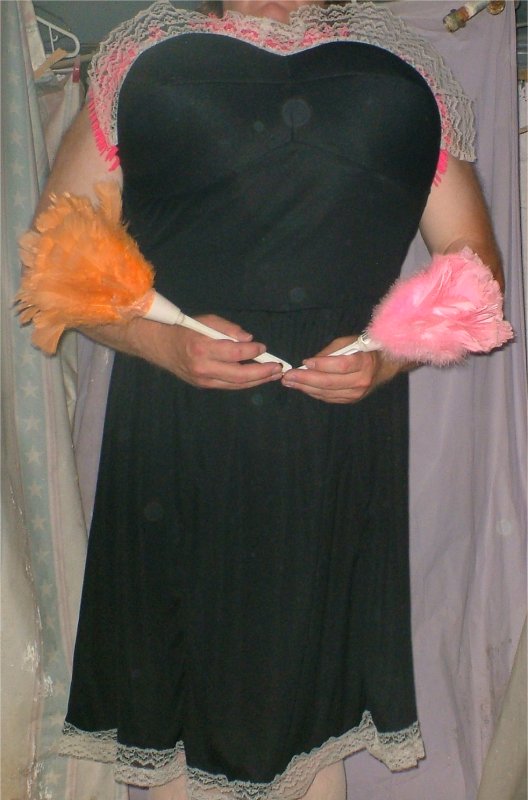 These forms are truly very large.