Back in August, after Mistress Amber dressed me in a diaper, she further dressed me up in a couple of different outfits.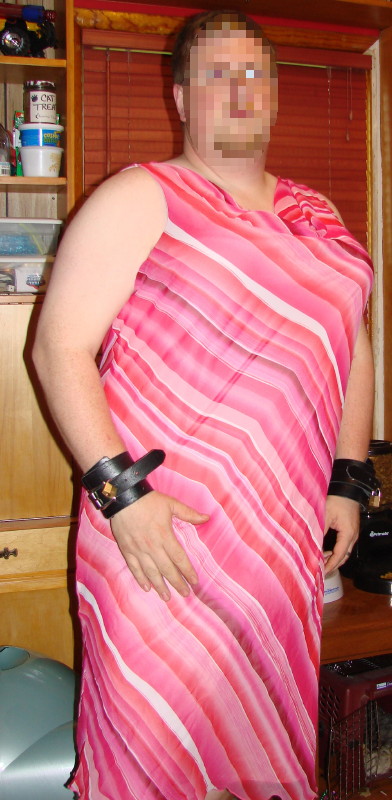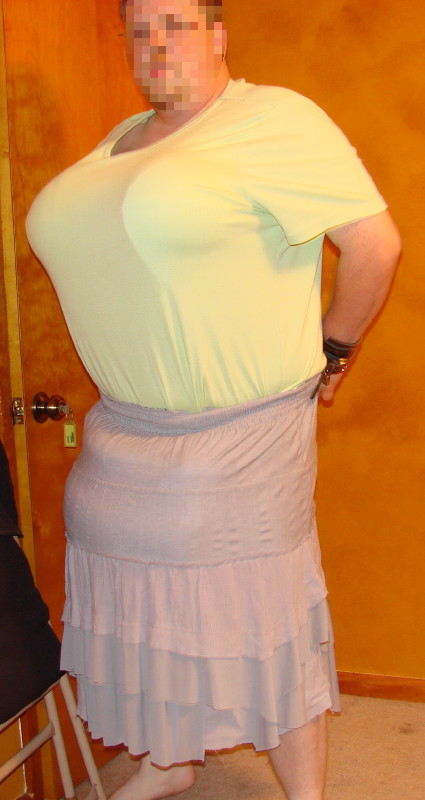 After each one, she sent me to the basement with a camera to "practice" my servicing technique on a couple of different vibrators. But since I couldn't see anything, I just had to kind of guess what the camera was pointing at. And I wasn't allowed to try to use the self-timer, so I had to get into position, hit the shutter and try to get back in place before the picture took. So some of them turned out much better than others.
After getting back from that set, she redressed me in a larger forms and sent me back to try again.
I didn't get nearly as many this time and thankfully she didn't make my try again. Unfortunately, she left me just in a diaper and a too short shirt and then left for the night. Or what I thought was the night. After I finally got the courage to change out of this mess several hours later, she came back. And was ready for punishment.