It has been my dream to be invited to a Prom and to wear a pretty feminine Prom Gown with all the accessories. A full flowing Pink Prom Gown with a full Crinoline Slip and Pink High Heel Shoes. On this visit to Fantasy Island I asked the Head Mistress to help my Dream come true.
I was quickly scurried off to the Bridal and Prom Gown Salon to pick out a scrumptious feminine Prom Gown and start me on my way to attending my first Prom as a Girl.
I was so excited when I emerged from the Women's Salon in the prettiest Prom Gown and fresh from the Beauty Salon where my hair had been done and makeup applied. They even did my nails in the prettiest pink nail polish. I was so excited.
I was then escorted to the Prom and at the Entrance had my picture taken for my Girlie Album.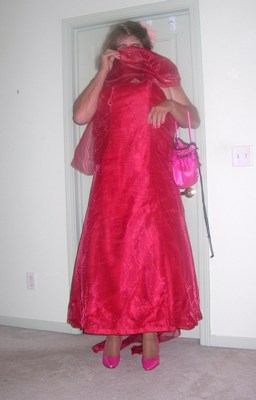 I felt so pretty as I walked into the Ballroom. There were lots of other pretty Ladies in the Ballroom and I mingled for the entire Cocktail hour.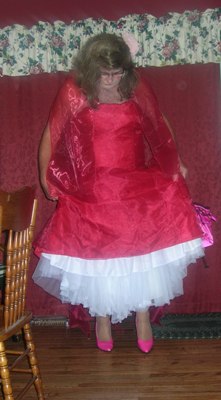 As the hour wore on I began to wonder how any girl could stand to be dressed in a Gown with all the restrictions it forced on you and particularly that all girls were forced to wear High Heels for style. I had picked out the prettiest 5″ High Heels not thinking at all about how much the would hurt me.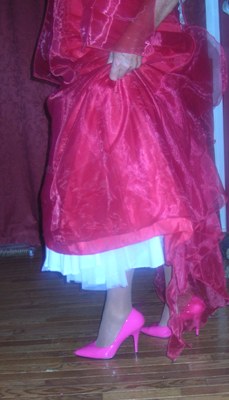 I felt pretty and feminine, but my feet were killing me. A definite new appreciation for the feminine side of the world. Sissies were definitely not used to the feminine fashion World.
I was so glad to finally sit down to a lovely Pasta Dinner and what I thought a well deserved Glass of Wine for my feminine efforts.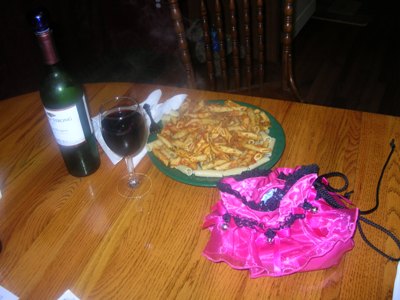 Dinner was served and I was at a table with some very pretty and feminine Young Ladies. I so much enjoyed listening to them talk about all the feminine things that Girls do. The Ladies sitting at my Table were all very much Girlie Girls and made it so exciting.
We had pasta for Dinner and also included was wine which was delicious. We all toasted and giggled and drank out first glass of red wine quickly. It tasted so good and the conversation and food and wine was unbelievable. It was everything I thought my first Girlie Prom would be.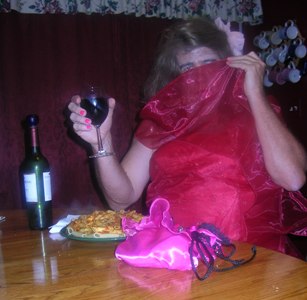 It was such Girlie Fun. The Girls were great and the evening was rushing by. I know I was drinking to much wine, but it tasted so good and I was having so much fun.
Then I saw my Mistress walk in. I was surprised and I did not expect her. She went to a table and sat down with the Girls at that table and started talking. They kept looking over at me and giggling and pointing. She went to each table and did the same thing. I was starting to worry, but the wine was getting to me.
The next thing I remembered was that some of the girls were helping me walk upstairs to my room and then I fell on my bed. I remembered them talking and giggling, but then I passed out.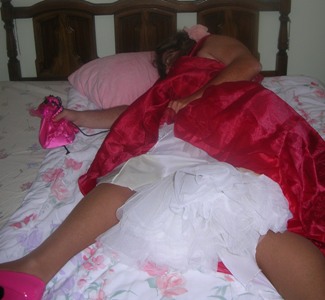 The last thing I remembered was seeing Mistress and several Ladies and thinking I was in trouble. Then I passed out.