Back when I first started training Stacee Skye, she had a very limited selection of clothing–but I did the best I could with what I had to work with. From the looks of it, I must have been training her to be a street walking whore:
And just take a gander at those knee-high patent leather platform boots with 6 inch heels. I'll have to break those out again.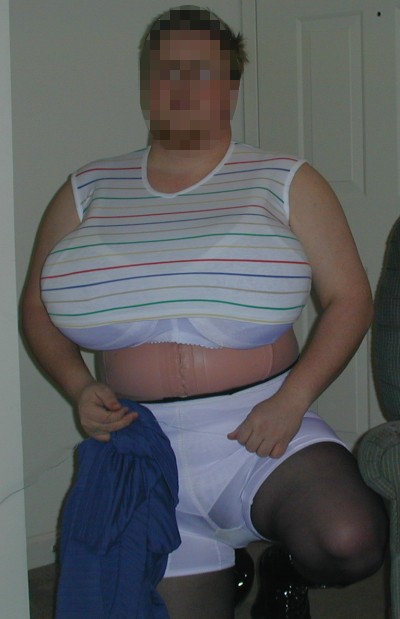 And finally, there was position training for being paddled. I've never paddled her myself, but I wanted to make sure she had plenty of practice for when Mistress M was ready for her to bend over and take it.