So from the looks of the pictures I got, it seem the punishment was completed successfully. I won't bore you with all of the pictures she sent in, but here are a few select few. Like, the 50th sentence she had to write:

I'm sure that her writing time was a bit uncomfortable, because underneath that nice blue dress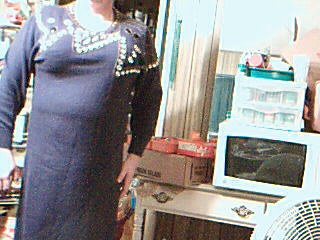 she was plugged up nicely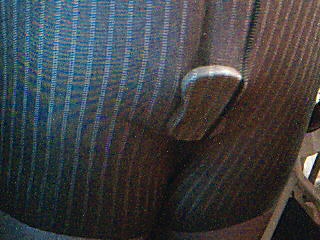 with some figure enhancing girdle panties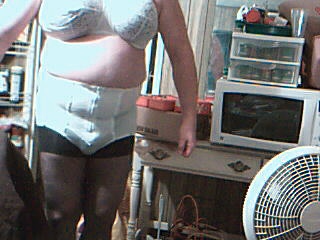 and this time she was also properly gagged
In addition to these pictures, I had her send me some comments on what she thought about it punishment. It turned out better than I thought it would. It seems that she has learned her lesson.
I want pass on a warning to those that that fail to do punishment right, you will have to do it again. I have learned to do my best to follow the assignments, other wise I will be in pain as thus required as punishment.

Now, I did try punish myself a little. I used the 4 inch plug the first time, but this time I used the 5 inch butt plug. I added the stocking as required. This was to hide my hairy legs. I did a dress this time instead of the blouse and skirt. This was a new item I bought this summer at a yard sale. The dress has fake stones. I thought this would add to the shape for the dress as required. I also added a 8 foam ball cut in two for forms.

I used some leather straps for my legs and a belt around my waste to tie me to the chair.

I used a different clothes pins. These had a balloon attach to them. To show that they were on I did a picture down my bra, showing the balloon and one of the clips. Now these had a different reaction. One nipple became blistered and both show the signs of wearing the clamps after I took them off. I have been reading some web sites and some say that one way to put on clips with less damage is to try to make it closer to the breast, grabbing as much nipple as possible. The clips I used are wider then normal clips. This is why I was blistered. So it was my own fault for using this clips.

So remember, if you get an assignment, do it correctly or you may have to do it over again.
So true–do it right the first time or you will have to do it over again and it will always be worse the second time. And speaking of redoing it, don't forget why you got this punishment in the first place. I don't want to have to give you another.