Happy Independence Day to All.
Mistress Amber has given me an assignment to help celebrate our freedom. I was to get dressed up nicely, in tight fitting white clothing.
I was then to pop my left breast form to show it was filled with a red liquid, smash a white whipped cream pie in my face, and finally pop my right breast form to show it was filled with blue liquid. Before I did this I needed to be tightly packaged below the waist. This was to remind me that freedom IS NOT FREE.
I packaged myself and put on my body briefer. The second picture shows the rope I used for my package.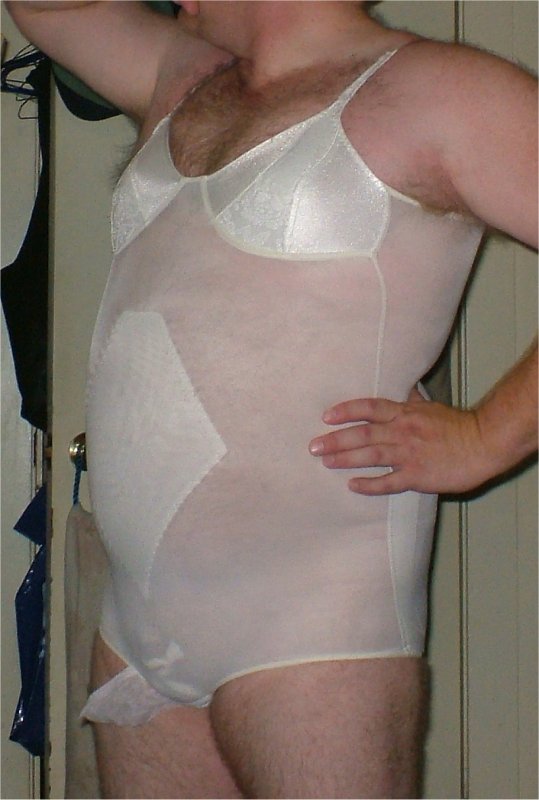 The briefer is to small for the water balloon forms so I place on a bra and the balloons filled with matching color.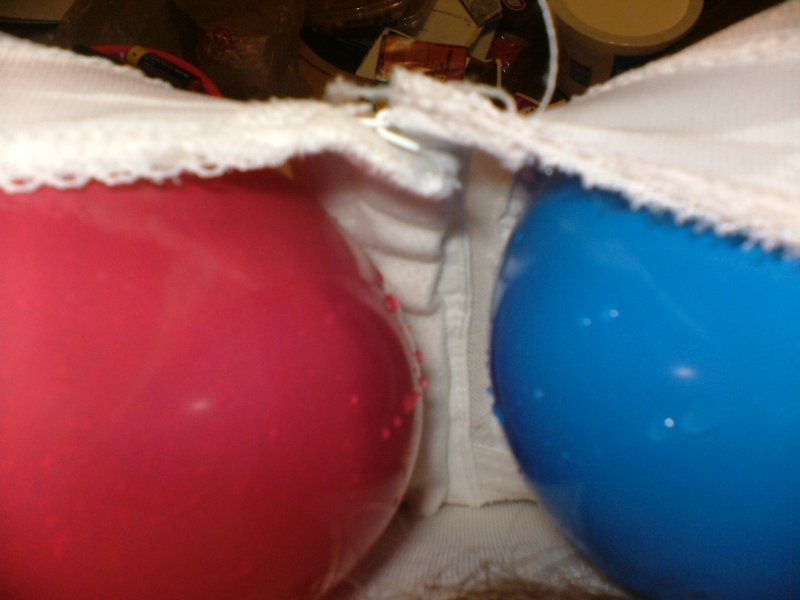 I next placed on a white t-shirt and white stirrup pants.
I made my white whipped cream pie.
I went to the basement shower for the action.
RED
WHITE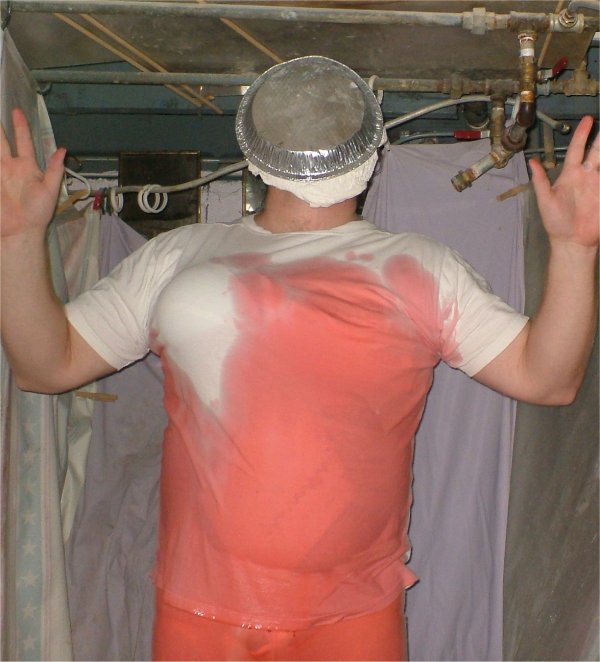 BLUE
I had used Kool-Aid for the red, and Power Aid for blue. You see the Kool-Aid won out.