I received an email Tuesday October 27, 2009 from Mistress Amber Shummer. This is an exert from the email.
Since it is Halloween, it is time for some dress up with the following assignments.
pie clown – Something creative (anything but a clown)
Notes:
No masks are allowed
Costumes should be as creative, yet as uncomfortable as possible.
Now I had many ideas for this year for Halloween, but Mistress Amber placed limits.
No clown – no problem. For the Institute for Cross-Dressing Punishment – no problem Make it uncomfortable. Now this where I ran in to some problems. I had some ideas but none were uncomfortable. I would had have to make it uncomfortable. This is where I would get creative. I started with a cheerleader.
First was pantyhose and cheer panties.
Waist cincher, first bra, and 2 clothes pins per nipple.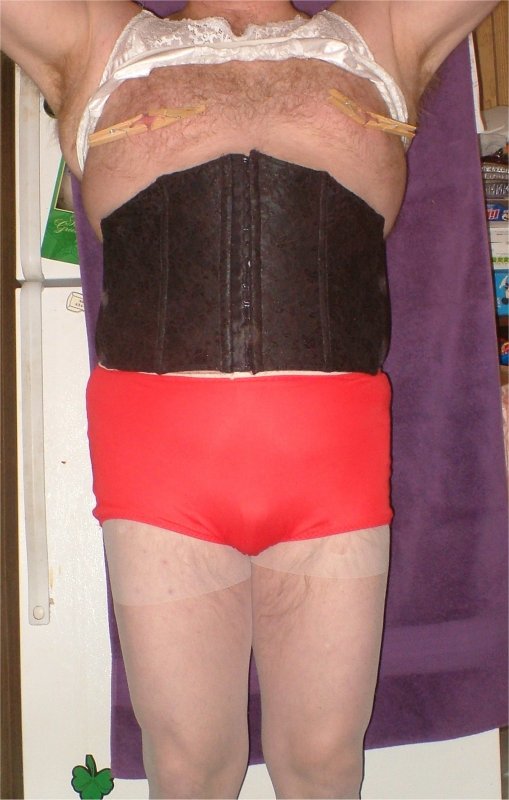 Now a second bra with frozen water balloons.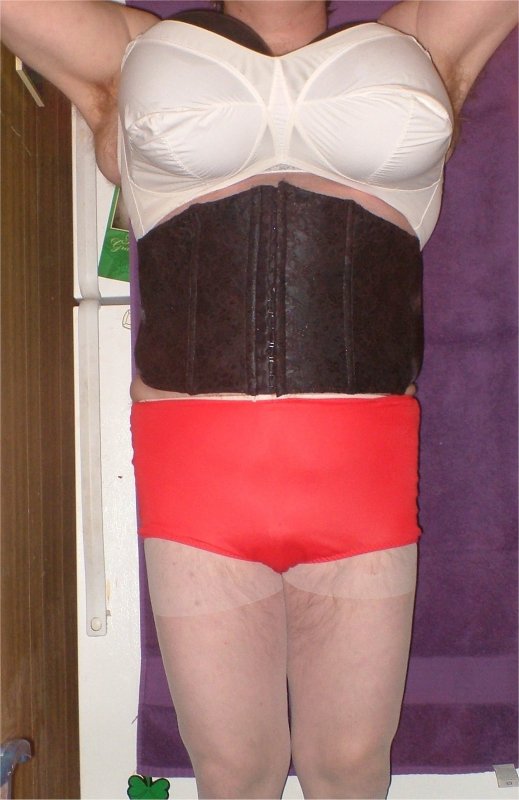 Next came the top, skirt, and pom-poms.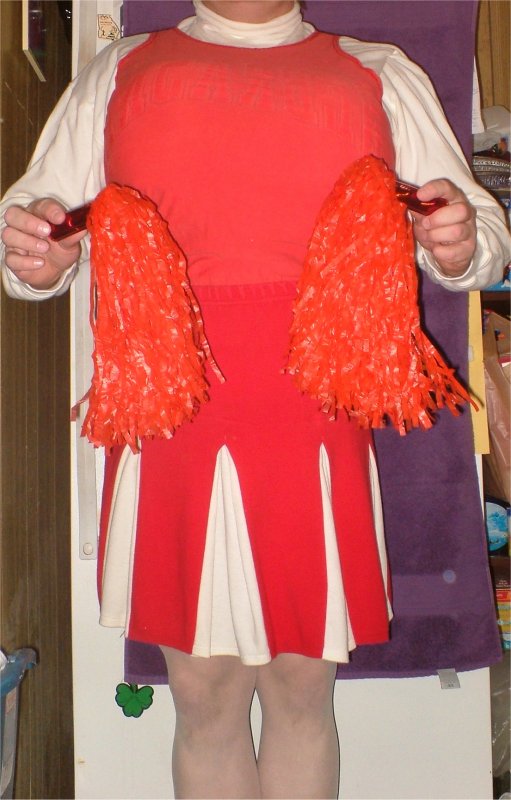 Hey where did my one pom-pom go?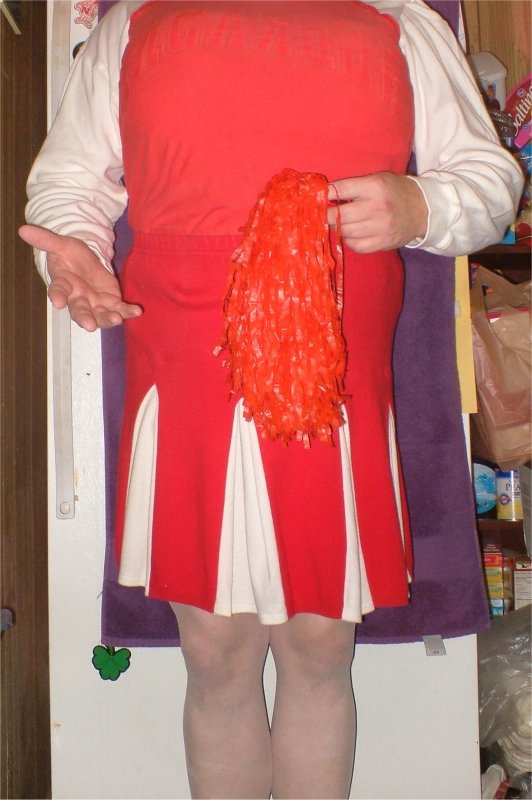 OH!, there it is. Now that is UNCOMFORTABLE.

Treatments Completed During This Assignment
---
This is a table showing the extra treatments that I subjected myself to for failing to finish this objective in a timely manner.
| Day | Daytime | Nighttime | Date |
| --- | --- | --- | --- |
| 4 | NONE | NONE | October 31 |
| 5 | | | November 1 |