Each time that I am dressed up as a maid, it seems I can get less and less work done. In addition to what you can see, I was well packaged and had several girdle panties on over the two rubber corsets. In case I had any thoughts about actually hearing instructions, my ears were also plugged before the rubber hood was pulled on. The cuffs were even locked on to make sure I couldn't remove my gloves and get a hint of fresh air.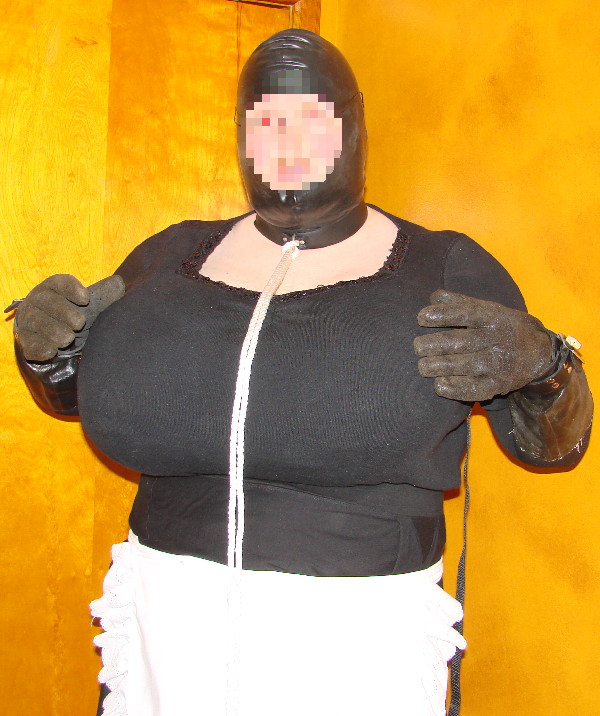 To make it easier to vacuum, my arms were spread out to the side. I still have no idea how she expected me to get anything done.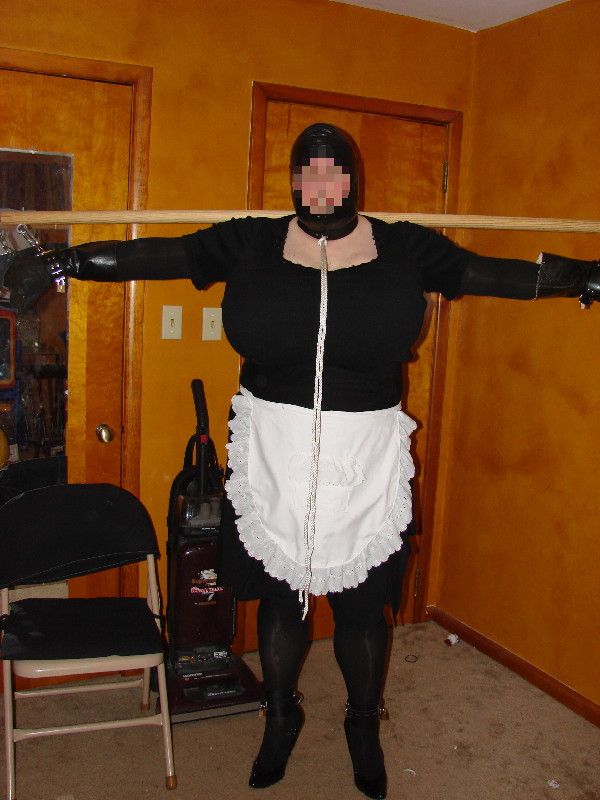 After failing at vacuuming, my wrists were clipped in front of me so that I could fail at washing dishes.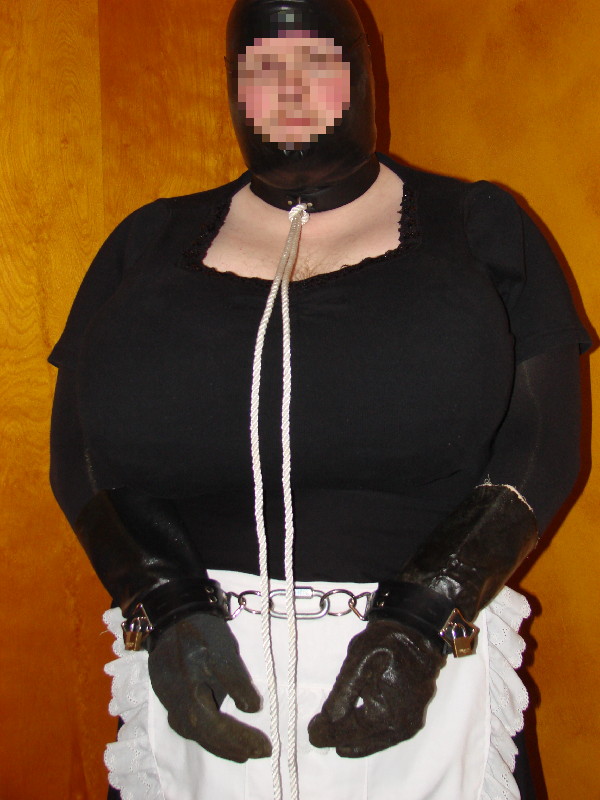 The only thing I didn't fail at, was having my wrists moved to behind my back so that I could be led away for further punishment.