Mistress Katzenburg has issued a new assignment. In a Row has all clients becoming diapered maids. We are to put on our bra and largest forms.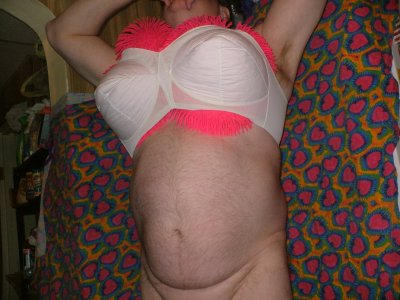 We are to also wear a super stuffed diaper. Now I do not own one, but in the past the Mistresses here have used towels in a diaper to give the wearer the desired effect. They must waddle. I used a belt to keep the whole wad in place.

We are to make a garbage bag into a maid's dress. This is to include a belt and white towel for an apron.
I collar and weights were to be added to this uniform. I come to find out that I am missing half of one of my two weight sets. I had to come up with some way to attach 2.5 pounds to each of my wrist. I put the weights in a bag and then wrapped the bag around my wrist. I had to use packing tape to keep it there. 10 pounds were added around each ankle.
Now we had to figure out how long we would be dressed like this. We had two options to choose from. I choose to add sum of 2 dice plus two, divide by two, rounding up to the next integer.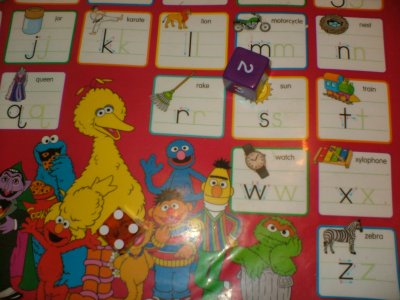 As you see I rolled a 2 and a 4 equaling 6, plus 2 makes it 8, divided by 2 leaves a grand total of 4 hours. I did put on my collar as you see. Why the gag, you may ask. We had a chance to reduce our time as a diapered maid by adding to our uniform. The collar reduced me by 2 hours. This was a design sent to me by Mistress Amber Shummer. I have used this in the past for assignments here.

It was now 2 hours. I was also able to reduce the time by shaving my legs and bikini area.
This removed 1 more hour. I am now down to 1 hour.
I could reduce more by painting my toe and fingernails.

The pink I used did not come across very well on the camera. I had to do a second coat.
So I am at .5 hours, but this had to be rounded up to 1 hour.
Next we had to do our choice of maid duties. Some duties it was harder to get a good picture then do the job. Each job also gave us points for the final score. The client with the highest total will get a surprise. The clients without enough points may find themselves repeating this assignment.
I cleaned the toilet for 1 point.
I scrubbed the floor for 1 point.

I swept the stairs for 1 point.
I was sweating so hard I was coming out of my bra.

I drew a bath for 1 point.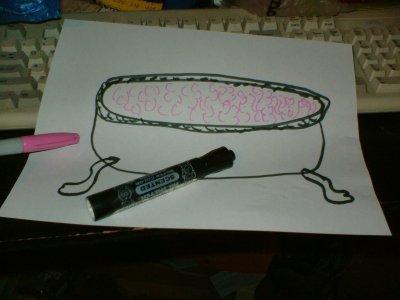 Is this not a great bath? I even have pink bubbles in it. HEHE. Yes I did it both ways.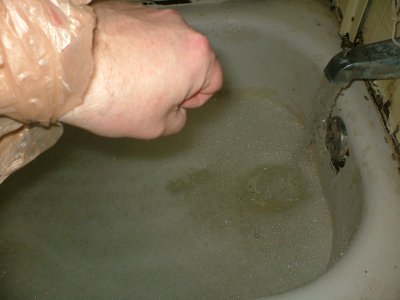 I took the trash outside for 6 points.

I picked up the trash in my front yard for 6 points.

I took a smoke break outside for 2 points. Now I do not smoke but on the rare times I will have a cigar. I needed to take a break. My real life has not been the best. Oh, I put the lighter where any lady does, in my bra.
Now all clients were required to be punished with a mouth soaping for 1 point. I let the dice decide on how long, 6 minutes.