One of the reasons that I love working with Stacee Skye is that she is so damn predictable. Everyday she will come home from work and head straight to the bathroom. Today she found me waiting with a large diaper.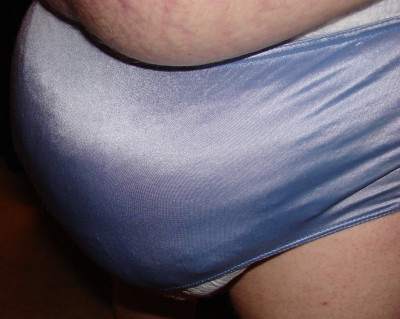 Note that it is still small enough for her to get on pants that are normally two sizes too big, so its not close to too big. So I'm going to send her out to the back deck for a few with her pants and a tight shirt to show off the small (D-cup) forms I had her put in. Maybe if she is good I will let her take the forms out before I send her further in the back yard to get ready for later tonight. And if she's not, then I predict it will become much harder for her to waddle about her house pretty soon.
Update 1 (6:10pm):
Of course, once I told her she was going out on the deck, she put up a fit and said she wasn't going out there in her loose shirt and pants. For once I agreed–I sent her out the side door (which has a bit more protection from prying eyes) wearing just her diaper and a way too small shirt. Wasn't she cute?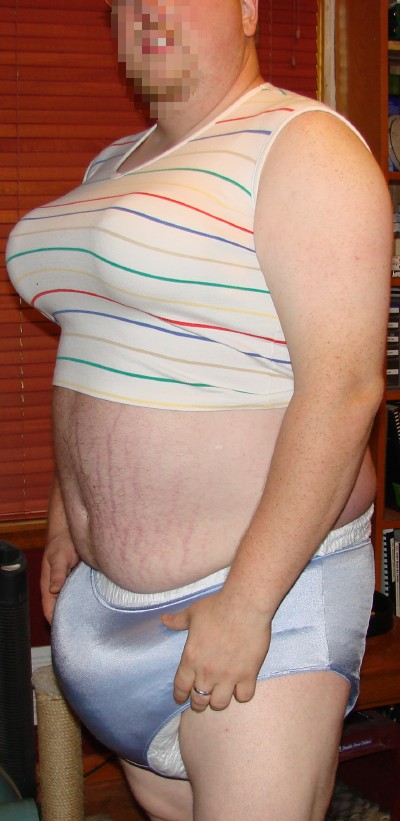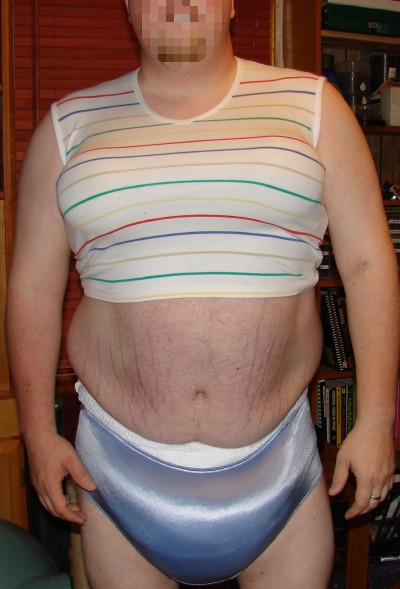 Update 2:
As when enlarging the size of breast forms, when putting on a diaper, bigger is always better. How big is too big? Well, I haven't found out yet, but as long as it still fits through a hula hoop, its probably too small.
Of course, since I wouldn't want Stacee Skye messing up this nice large diaper, I made sure that there were a couple of disposables underneath. So think of this one as just for show. (As in showing off to neighbors and friends and anyone else who cares to look just what a big sissy Stacee Skye is).